Ceremony honours memory of children, provides positive start to project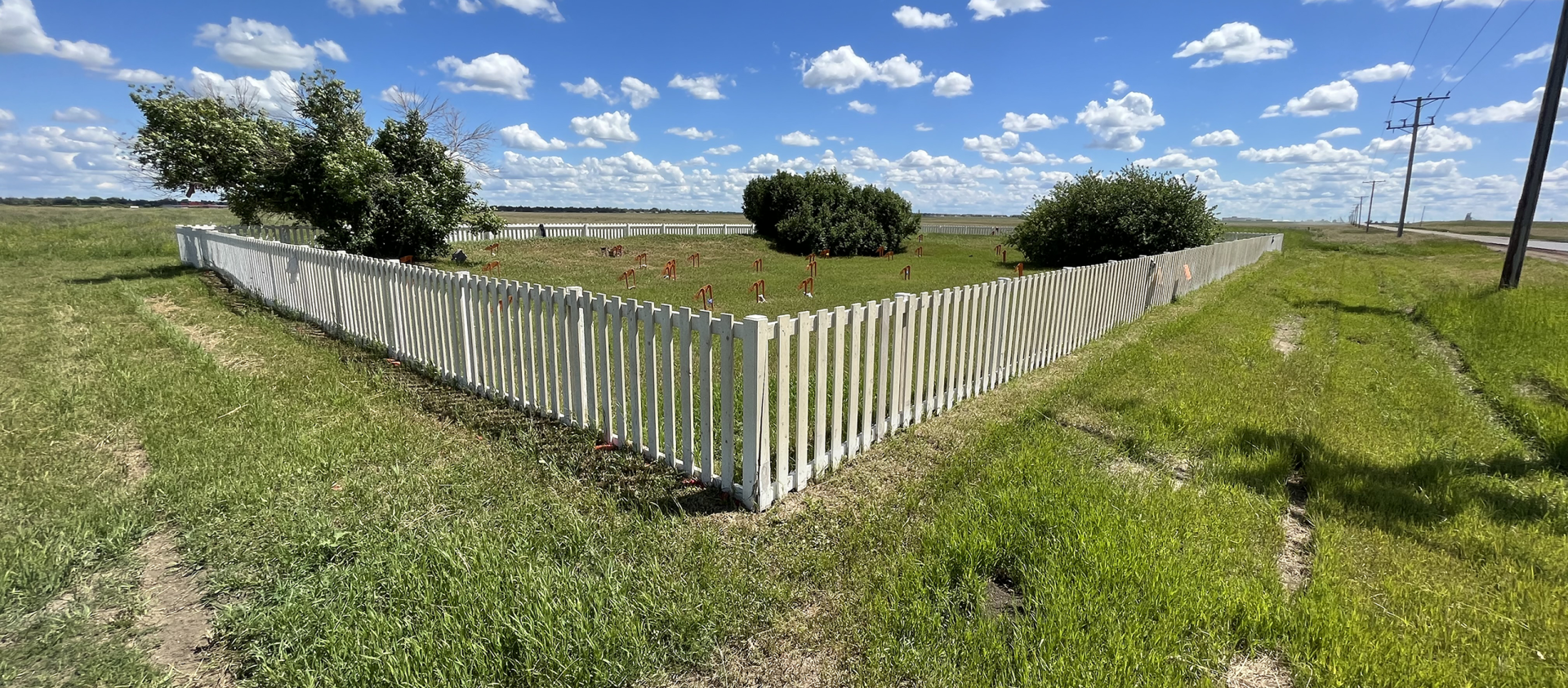 SaskEnergy is honoured to join in ceremony with Indigenous partners as we work on major gas line projects like our Regina City West Elevated Pressure Expansion. Our most recent pipe ceremony, which took place in June, was especially important. It honoured the memory of 35 First Nations and Métis children who died while attending the Regina Indian Industrial School (RIIS). 
The RIIS cemetery is located near the project's construction path. 
"Bringing people together over ceremony is a benefit to the project but also a benefit to the people attending," says Joseph Daniels, SaskEnergy's Director of Indigenous Engagement. "It gives the chance to understand the culture and be exposed to things they may not otherwise experience." 
"For every project, we have an obligation for engagement with Indigenous groups. We hear their concerns and come to a shared understanding of what the vision for the project is before shovels hit the ground," says Mark Guillet, SaskEnergy's President and CEO. 
"Having those conversations and taking part in ceremony is important to our Indigenous counterparts. It is also important to our mission of delivering natural gas to the people and businesses of Saskatchewan. They are key to establishing and maintaining respectful relationships"
SaskEnergy engaged the RIIS Commemorative Association throughout this project's planning stages. This helps to ensure the safe keeping of this heritage site. An Elder, an Indigenous environmental monitor and an archeologist are also providing expertise throughout construction. Rig mats — which help limit ground disturbance and mark areas safe to drive on — have been placed around the cemetery.
 
The RIIS Commemorative Association accepted an invitation to take part in the pipe ceremony. The Association invited Knowledge Keeper Tim Haywahe to lead the ceremony alongside Elder Calvin Pelletier, who has previously led several ceremonies for SaskEnergy construction projects.  
"It's difficult to move forward towards reconciliation when our society has limited understanding of what has happened in Canada, and right here in our backyard in Regina," says Sarah Longman, President of the RIIS Commemorative Association. "Through ceremony, there is a start to understanding the importance and significance of our history. Without that, it's difficult to build relationships."
An offering of tobacco and broadcloth was made to the Elders for their prayers, and the cloth was placed in the cemetery. 
"This is the first time we had two pipes at a ceremony," Joseph says. "The number one thing we asked of the Elders to pray for is safety because we want people to be able to go home to their families. Number two was for people to have open eyes, open minds, open hearts, and open ears to all the heritage we are working around."
SaskEnergy employees and contractors involved in the project joined in the pipe ceremony. To Joseph, their willingness to participate is an act of reconciliation.
"It shows that we have a workforce that embraces the culture and embraces the ceremony and even takes it a step further by participating," says Joseph.
The Regina City West Elevated Pressure Expansion project will see a 12-kilometre transmission gas line installed west of Regina. It will assist in serving future growth and energy needs in the area.