'Clean' technology project piloted at Regina airport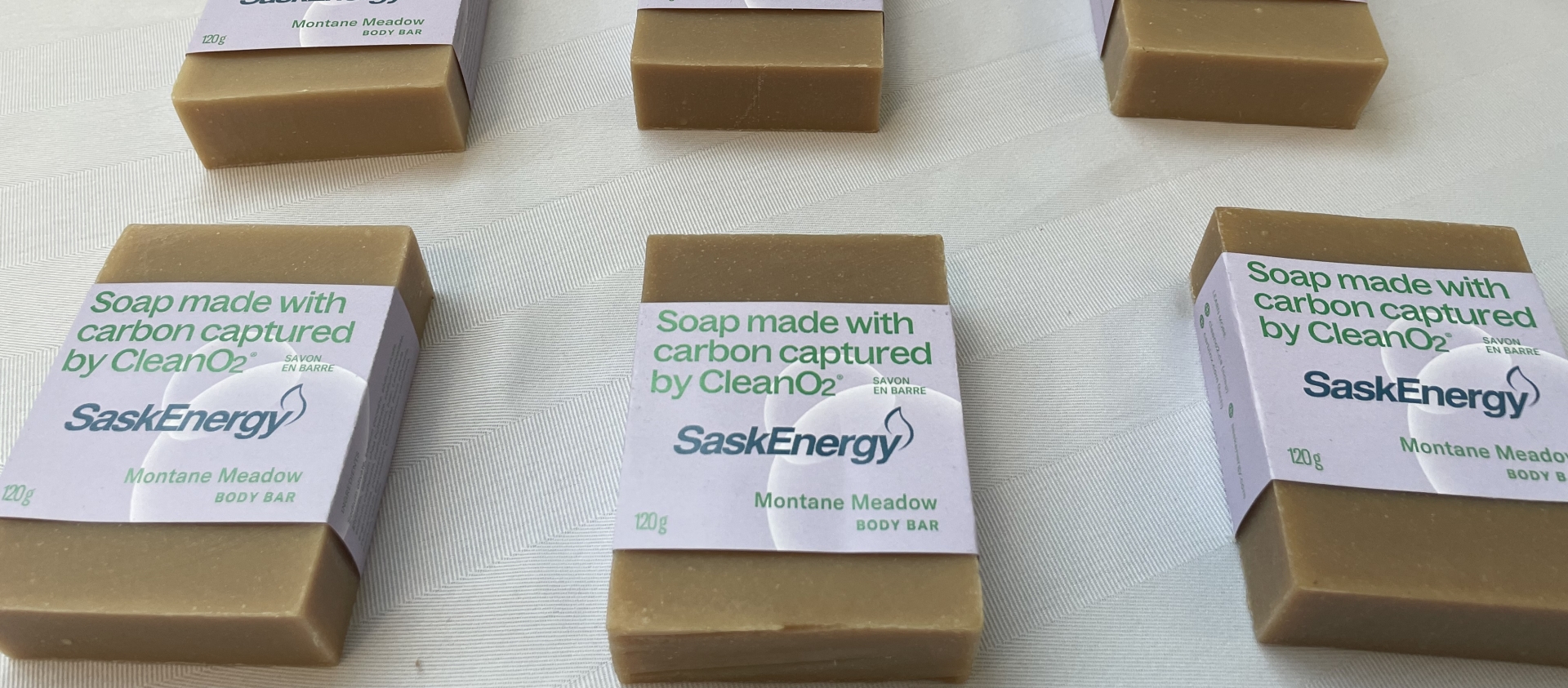 SaskEnergy and the Regina Airport Authority (RAA) are piloting the use of new technology in Saskatchewan — a CarbinX small-scale carbon capture device — to reduce emissions from the main heating system at the Regina International Airport (YQR) by about 20 per cent.
Manufactured by Calgary-based company CleanO2, the CarbinX device is capturing a portion of the carbon dioxide emissions from the airport terminal's boiler system, which would normally be vented, and converts it into non-toxic pearl ash (potassium carbonate). The pearl ash is then used to make carbon-capture soap, and other cleaning products, where the carbon is permanently sequestered. 
As the CarbinX device captures carbon, heat is also released, which is captured and used to preheat water in the airport's heating equipment. This further reduces emissions through decreased natural gas usage and saves the RAA money on its monthly heating bill.
"This project demonstrates SaskEnergy's commitment to supporting our customers to achieve their environmental goals and reduce emissions," says Mark Guillet - Acting President and CEO. "Moving forward, we will continue to look for innovative, effective ways to help our customers reduce their environmental footprint."
A media event announcing the project was held at the Regina International Airport on January 10, where SaskEnergy Acting President and CEO Mark Guillet, Regina Airport Authority CEO James Bogusz, Minister Responsible for SaskEnergy Don Morgan and CleanO2 CEO Jaeson Cardif spoke to journalists and invited guests.
The hope is that if the project is successful, it will help develop the market for small-scale carbon-capture technology in Saskatchewan, helping our customers achieve their environmental goals.
In recognition of our investment in this project, SaskEnergy will receive annual deliveries of the carbon soap, which will be given out at tradeshows and donated to community organizations across the province.