SaskEnergy connecting with the community at career fairs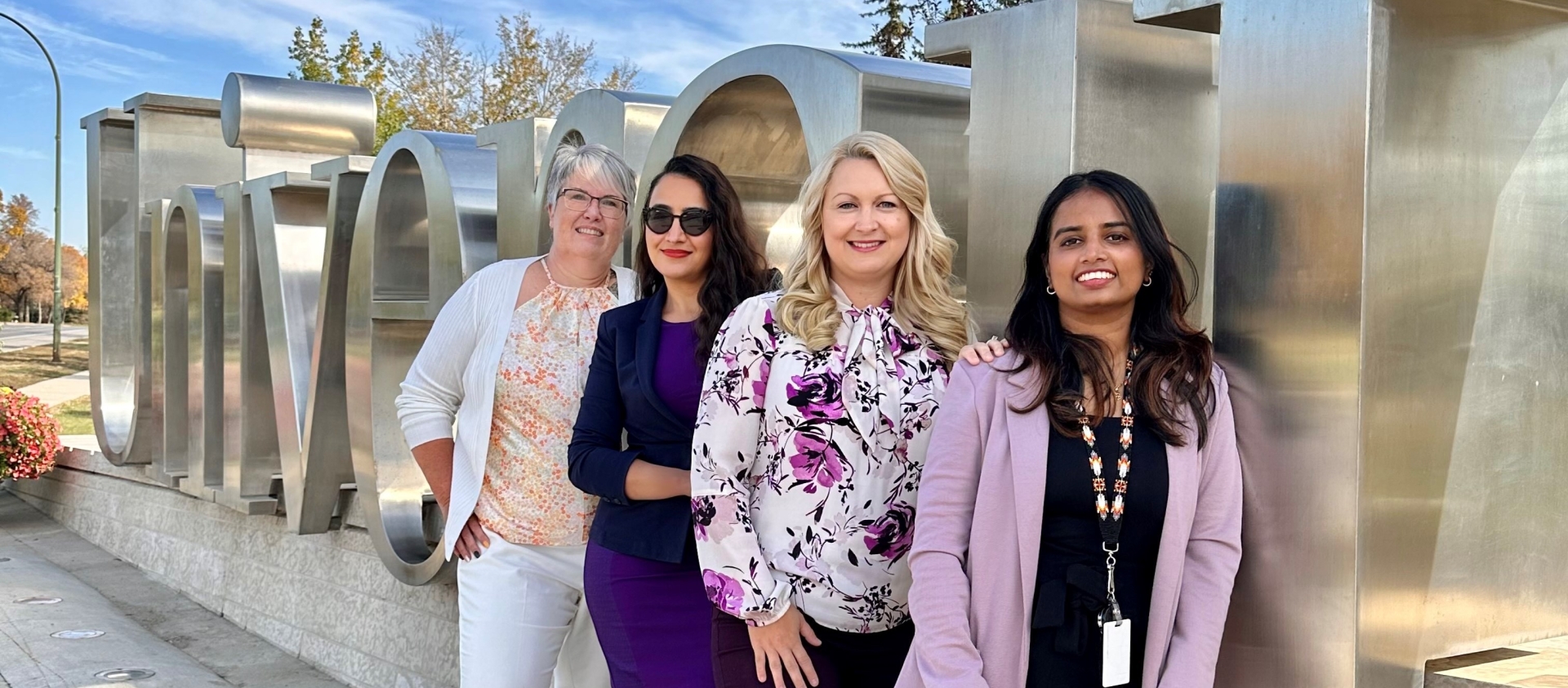 Through the attraction, retention and development of skilled employees, SaskEnergy strives to have a workforce that reflects the changing demographics of Saskatchewan. One of the ways we connect with potential employees is through attending career fairs across Saskatchewan.
Throughout the summer and fall, SaskEnergy had representation at eight career fairs. The career fairs were hosted by various institutions and organizations, including the University of Saskatchewan, University of Regina and Saskatchewan Polytechnic. SaskEnergy also attended the Regina Open Door Society Career Fair and Treaty 4 Career Fair. At each career fair, hundreds of people visited our booth.
"Recruitment depends on being visible in the community," says HR team member Sheena Nabozniak. "These career fairs are a great place to establish that touchpoint with those who can contribute to our workforce."
When recruiting for potential workers at the career fairs, representation matters. 
At the Regina Open Door Society career fair, for instance, Human Resources Business Partner Shahla Bayramova brought her work expertise, but also her ability to speak Turkish, Greek, and Russian.
Vishi Viswanathan, another member of our HR team, put her translation skills to work while speaking Hindi, Malayalam and Nepali to potential candidates.  
"At each career fair, we had a diverse representation at the booth," says Vishi. "It made it easy for the attendees to make a connection with at least one of us, and it made them feel like they can see themselves working at SaskEnergy."
Shahla and Vishi could relate to students at the career fairs, as two former co-op students who were hired full-time upon graduation.
"I really enjoy connecting with students to tell them about my positive experience with the co-op program," says Shahla.
Representatives from SaskEnergy also attended the Treaty 4 Career Fair in Fort Qu'Appelle. It was the first outdoor event of its kind in Saskatchewan. The career fair, which was part of Treaty 4 Days, was well attended.
"We had around 1,000 people visit the booth," says HR team member Bonnie Favreau. "We were very pleased to make so many new connections with the community members, Indigenous people, and youth."
We also have our QR codes readily available at our booths to encourage attendees to follow us on LinkedIn and check out our job postings on our website.