SaskEnergy employees spread holiday cheer at Santa Store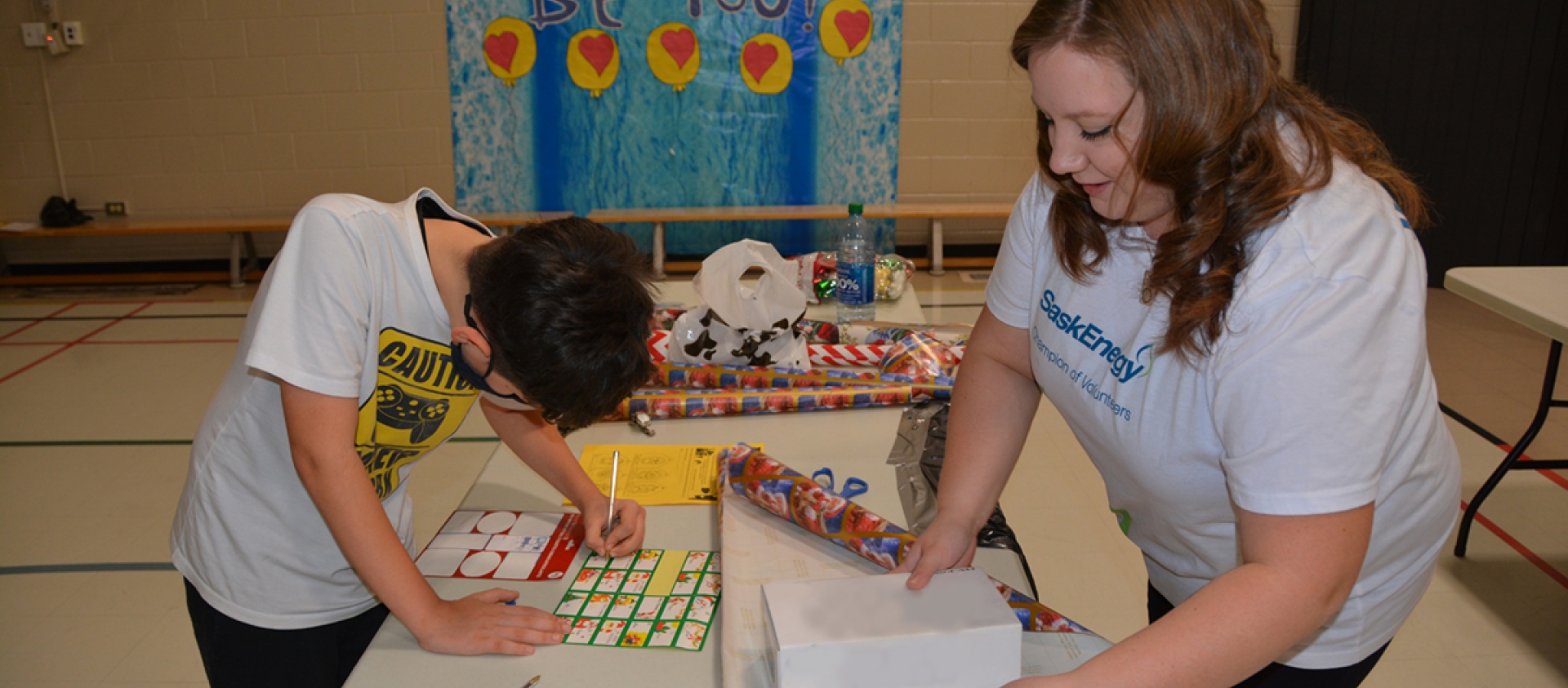 The gymnasium at St. Michael Community School in Regina was recently transformed into a wonderland of holiday gifts, with support from SaskEnergy employees who volunteered and fundraised.
Books, toys, movies and other items were on offer. Excited students rushed up and down the aisles searching for that perfect present.
The Santa Store, which allows children the chance to buy affordable gifts for their loved ones, was last held in 2019 — on hiatus due to the pandemic — and its return was welcomed by the school community.
Our employees have happily pitched in at this event since 2012, and the Santa Store at St. Michael has become a holiday tradition. 
"People were reaching out asking if we were putting it on before we had even sent out any communications because they were just so excited about it," says SaskEnergy employee and Santa Store volunteer coordinator Michelle Roemer. 
The students were equally excited, and one girl happily showed off the gifts she found for her uncle, mom, dad, sister and baby brother. She said the event was "really awesome" — a sentiment shared by the school staff. 
"This is my 23rd year of doing Santa Stores, minus the two years of COVID, and this is always the best one because of SaskEnergy. Other schools don't have a sponsor like we do," says Denise Zuck, a school support specialist. 
Denise adds that SaskEnergy volunteers are a big help in setting up the store, organizing the items for display, and wrapping gifts.
The gifts were donated by SaskEnergy employees and families from the school community, and were available for students to purchase for $1 each. 
SaskEnergy employees also fundraised to provide teachers with $300 to share among students who didn't have the financial means to shop.
The money raised goes towards next year's Santa Store or the school's Angel Fund, which supports students in times of need.