Teamwork and culture at forefront of tipi-building competition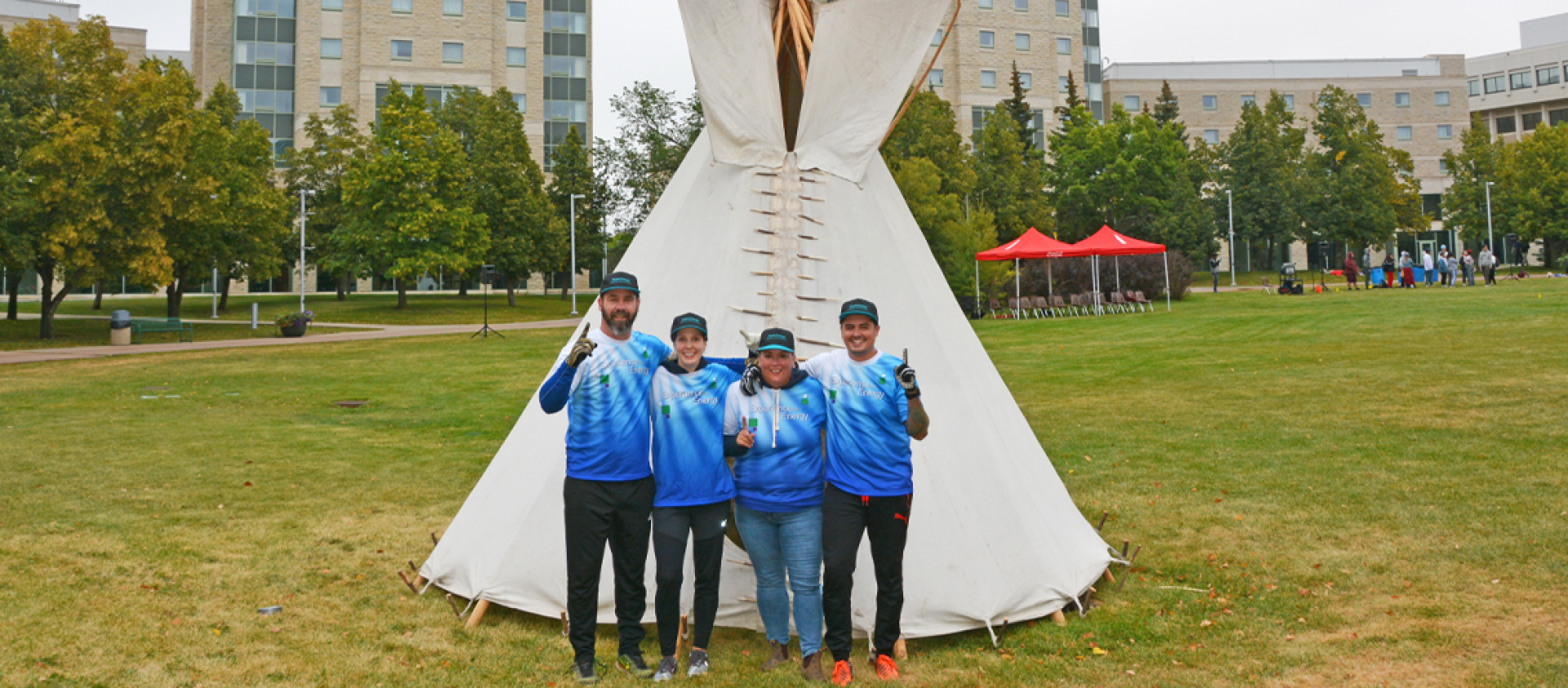 SaskEnergy employees practiced teamwork while learning what it takes to build a tipi at the annual Glen Anaquod Memorial Tipi Raising Competition, which was hosted at the University of Regina on September 23.
The tipi's cultural significance is a key part of the competition. Teams are docked points if they break traditional guidelines as they build their tipis, such as stepping over the poles or dragging the tipi canvas. Aside from the quality of their tipi, teams are also judged on communication and teamwork. 
Sharla Sparvier, a SaskEnergy employee and member of our SAGE network for Indigenous employees, says the event is a great way to learn about Indigenous culture while focusing on collaboration.
"We had a range of employees from different workgroups and locations who had never worked together before. I attended the event and saw all the teams having fun and laughing. Once their teams were up, they were more focused but still having some fun. That's what the event was all about," says Sharla.
Of the four teams SaskEnergy had in the competition, one of them — "The Sixers" — finished first place in the Community Team category! 
Nicole Nameth was part of that winning team. She had no prior experience building tipis, but her team took time to be strategic, which paid off. 
"We may not have been the fastest team, but we didn't have any penalties, had great team spirit and worked amazingly together! I look forward to the opportunity to participate again," says Nicole. 
Named for Glen Anaquod, a cultural and traditional advisor who was from Muscowpetung First Nation, the tipi-raising competition celebrates the values the tipi teaches, such as leadership, listening, perseverance, teamwork, and tending to the needs of our homes and families.