We're proud to champion volunteers across Saskatchewan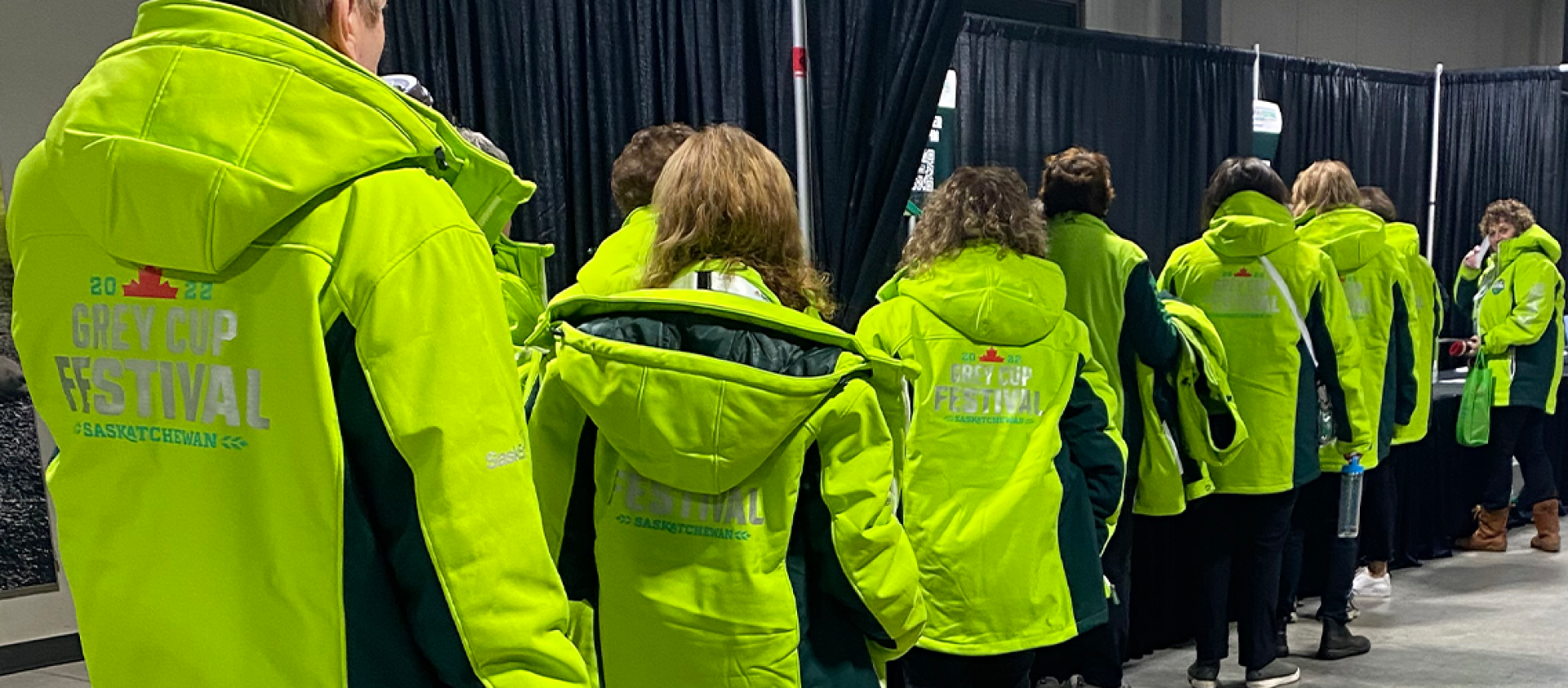 We all know how important volunteers are to the success of any event, large or small. That's why, for two decades, SaskEnergy has served as the official Champion of Volunteers for numerous events in Saskatchewan, supporting thousands of people as they give back to their communities!
As a major partner of the recent Grey Cup Festival in Regina, SaskEnergy's name was visible on all of the 1,200 volunteers' bright green uniforms, and throughout the Grey Cup Festival sites at REAL. 
Many of our employees also stepped up to serve as volunteers during this event. That's because, in the words of one employee, "When you get a chance to help out your community, you come away with a natural sense of accomplishment. Who wouldn't want that?" 
We couldn't agree more! 
With the national football celebration now behind us, we are looking ahead to our next big event: the Saskatchewan Winter Games, taking place February 19 to 25, 2023, in Regina.
As with the Grey Cup Festival, SaskEnergy will support the dedicated volunteers that are required for these Games, as more than 1,800 young athletes participate and thousands of spectators take in the competition.
To make sure everything runs smoothly, more than 1,000 volunteers are needed in various roles: greeting participants, helping to feed athletes at the Athletes' Village, scorekeeping at events, assisting with medical needs, and more. There are roles for all ages, abilities and accessibilities, including opportunities for youth aged 13 to 17 to volunteer.
Learn more and register to volunteer at saskgames.ca!