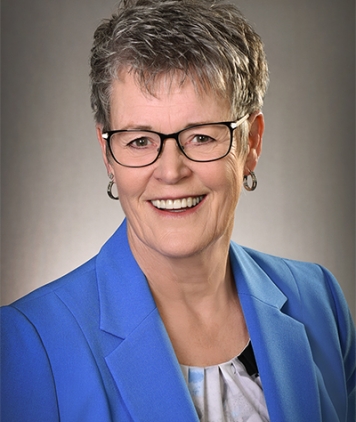 Member, Board of Directors
Saskatoon, Saskatchewan
Ms. Moulin was appointed to SaskEnergy's Board of Directors in November 2018. She is a member of the Human Resources and Safety Committee.
She is the principal owner of LSM Consulting, a governance consulting firm in Saskatoon. Ms. Moulin retired in 2013 from her position as Chief Governance Officer with Affinity Credit Union, where she held overall responsibility for governance, and First Nations strategy and business development.
A member of both the Canadian Association of Insurance Advisors and Chartered Financial Planners Association, she also holds International Director,
Chartered Life Underwriter and Chartered Financial Consultant designations.
Ms. Moulin's community involvement has included work with Royal University Hospital, the United Way of Saskatoon & Area, Elizabeth Fry Society of Saskatchewan, Women's Health Dinner and Art Auction, Learning Disabilities Association of Saskatchewan, Saskatoon Crime Stoppers, and many others. She is a past member of the Saskatchewan Government Insurance (SGI) Board of Directors.