Building relationships with Indigenous communities through feasts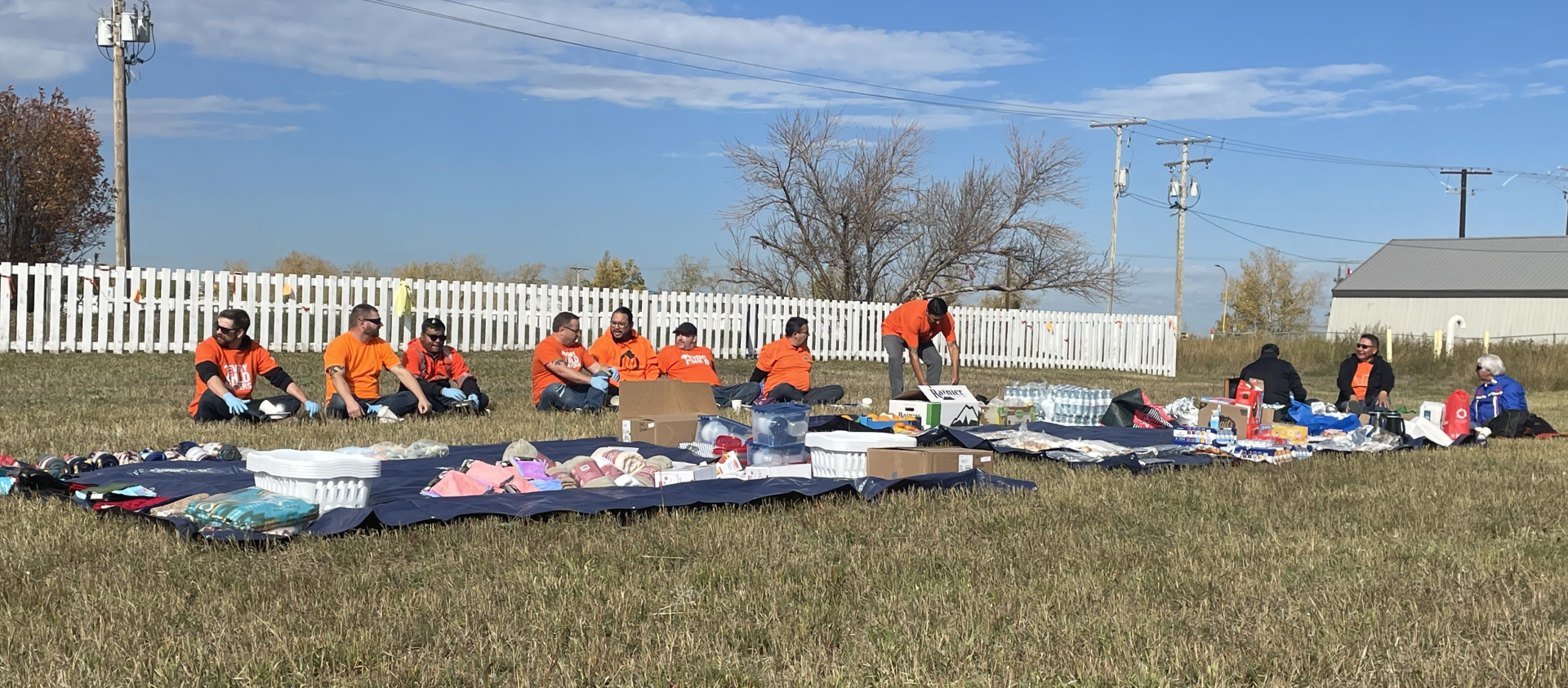 When Joseph Daniels, SaskEnergy's Director of Indigenous Engagement, drove home after recently helping co-host two feasts and pipe ceremonies on back-to-back days, he was "smiling ear to ear!"
"It was one of those weeks that I'll never forget," says Joseph. "Getting a chance to be out there fostering our relationships with the people of these communities, that's the stuff that I really get a charge out of."
The first feast was held on September 28 and was co-hosted by the James Smith Cree Nation. This feast celebrated the completion of the Melfort East Expansion Project, which enhances SaskEnergy's natural gas system in the north-central part of the province. Chiefs and members of James Smith joined SaskEnergy staff at the feast.
SaskEnergy worked with James Smith Cree Nation with respect to the project, including arranging for the First Nation to provide a monitor to observe and comment on project activities.
On September 29, we also partnered with the Regina Indian Industrial School (RIIS) Commemorative Association. This feast was held at the former residential school's cemetery, where over 35 unmarked graves were discovered.
The RIIS cemetery is located near the path of SaskEnergy's new Regina City West Elevated Pressure Expansion gas line. The RIIS committee was involved before and during construction to help protect the heritage site.
"This feast was to recognize the children that never made it home," says Joseph.
Elders, members of the RIIS committee and SaskEnergy staff attended the feast.
At the feasts, an Elder offered blessings, smudged, and passed a pipe before food was served. Items such as blankets and Tupperware kits were also given to the kokums and Elders in attendance.
"When you are giving gifts and food to living people, you are actually honouring the spirits," says Joseph.
These two feasts were the first of their kind at SaskEnergy, but Joseph will make sure they are not the last.
"We're doing the right things and doing them for the right reasons," says Joseph.