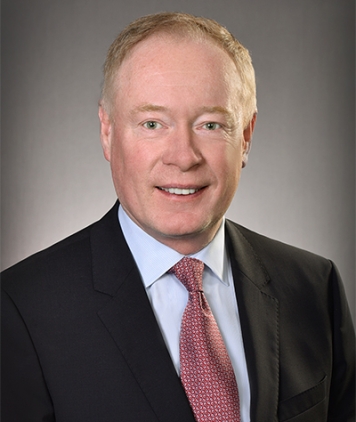 President and Chief Executive Officer
Mr. From, P. Eng., became SaskEnergy President and Chief Executive Officer in January 2017.
After graduating with a degree in Mechanical Engineering from the University of Saskatchewan, Mr. From began his career with the Gas Division of SaskPower in 1981. He moved over to the company that would become SaskEnergy in 1988, taking on a number of roles within Engineering and Gas Supply, culminating as Senior Vice-President of Gas Supply and Business Development.
In 2007, he co-founded and led Prairie Hunter Energy Corporation, a Saskatchewan-based junior oil exploration company, as President and CEO. After a successful sale of Prairie Hunter to an Alberta-based oil company, Mr. From was recruited to the role of CEO of the Technical Safety Authority of Saskatchewan (TSASK) in 2010, leading the organization through its creation as a unique stand-alone agency. In 2014, he became CEO of Petroleum Technology Research Centre (PTRC), a not-for-profit research organization focusing on enhanced oil recovery and carbon management.
Mr. From is also a past president of the Association of Professional Engineers and Geoscientists of Saskatchewan (APEGS), and a past board member of Engineers Canada. He has been designated a Fellow of Engineers Canada, a Fellow of The Canadian Society of Senior Engineers and a Fellow of Geoscientists Canada (Honorary).