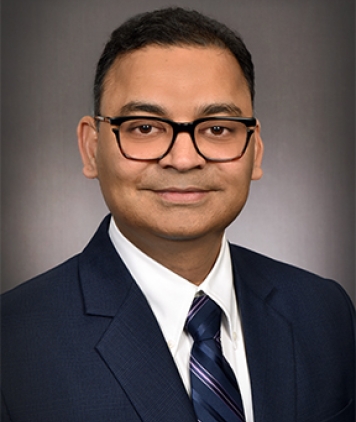 Executive Vice President and Chief Information Officer
Mr. Gandhi joined SaskEnergy in February 2021. In his role, he is responsible for the strategic leadership and direction of the Corporation's Information Technology (IT) and security solutions. Prior to joining SaskEnergy, he worked in various roles with increasing responsibility in both the public and private sectors.
Mr. Gandhi began his career in 1994, spending eight years with a major financial institution. In 2002, he joined a global IT organization and held various progressive leadership roles such as Business Analyst, Manager for Tier 1 services, and Director, Consulting Services. Mr. Gandhi joined SaskPower in 2014 as Director of SAP Operations and Enterprise Analytics. During his nearly seven years at SaskPower, his mandate and responsibilities consistently increased.
He holds a Master of Business Administration (MBA) from the University of Regina and has diplomas in Computer Application and Business Administration.