Preparing for a Flood 
If you suspect any natural gas appliances might become submerged from flood water or sewer back-up, consider following these steps: 
Hire a licensed gas contractor to 'shut off' the gas at the supply valve to natural gas appliances that may be affected.
Relocate appliances to a dry location by raising them above potential water levels, to upper floors or other suitable storage areas.
Have your contractor cap and properly seal the gas pipe ends (appliance gas supply line) to all affected appliances to prevent water from entering the piping system.
Shut off the electrical supply to all natural gas appliances at the appliance switch or at the electrical breaker panel.
During a Flood
If you don't have time to prepare for rising water levels or you must evacuate, turn off the natural gas supply valve for the home or building. The supply valve is located at the natural gas meter.
If you are unable to turn off your gas service, and water is entering your basement or building, contact us.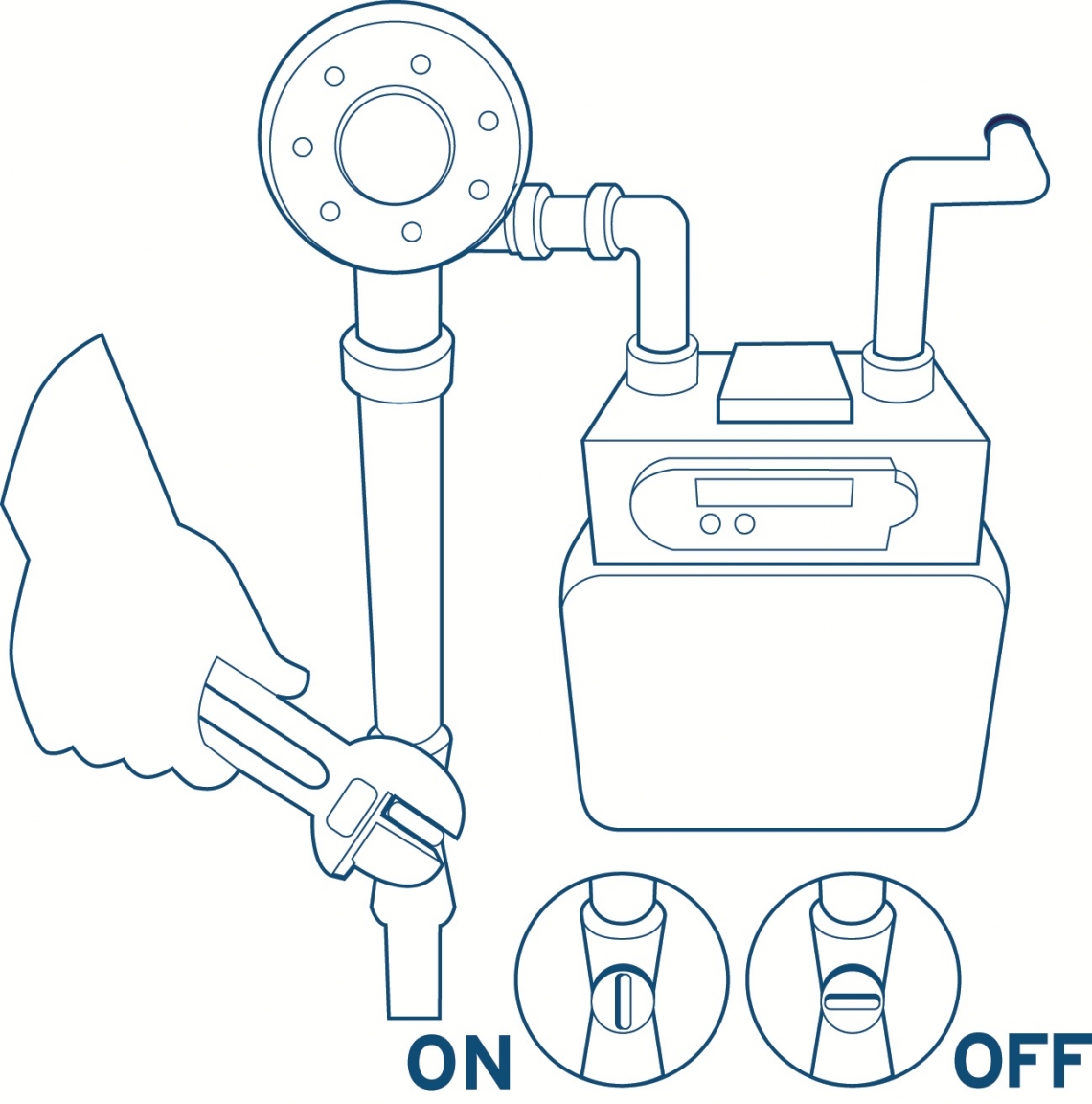 Caution
Water and electricity presents a serious safety risk. Never stand in water or damp locations when disconnecting or operating any electrical devices, switches or appliance connections. SaskPower offers information on how to avoid an electrical shock during a flood.
Never use appliances that are not certified for indoor use as a temporary source of heating such as a barbecue, gas range or a portable generator. They increase the risk of carbon monoxide buildup.
After a Flood 
If you have water damage,  a qualified heating contractor should evaluate and/or repair your appliances. The Technical Safety Authority of Saskatchewan (TSASK) may also be consulted. Furnaces, water heaters and other gas appliances exposed to water can create a fire, explosion or a carbon monoxide hazard.
If the natural gas meter is submerged or covered with water, contact us to inspect and/or replace the meter.
If natural gas service was turned off as a safety precaution but you didn't experience flooding, contact us to restore service.
Caution
Never attempt to put natural gas appliances back into service yourself. If appliances need service or replacing, a permit is required and the work must be done by a qualified heating contractor.