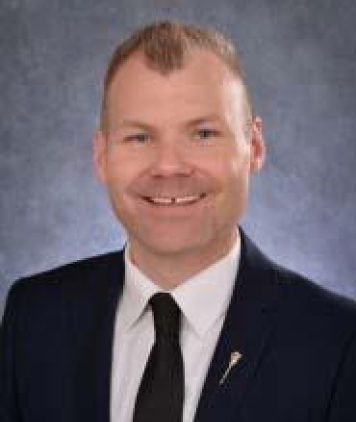 Honourable Dustin Duncan 
Dustin Duncan was first elected as the MLA for the constituency of Weyburn-Big Muddy in a by-election in June 2006 at the age of 26. He was re-elected in the 2007, 2011 and 2016 provincial elections.
On November 9, 2020, Premier Scott Moe appointed Dustin as the Minister of Education.  Previously, he served as Minister of Environment, Minister responsible for SaskPower, Minister of Energy and Resources, Minister of Health, Minister responsible for SaskEnergy, Minister responsible for SaskWater, Minister responsible for the Global Transportation Hub, and Minister responsible for the Saskatchewan Water Security Agency. He was first appointed to cabinet in May 2009 as Minister of Tourism, Parks, Culture and Sport.
Dustin and his wife Amanda were both born, raised and educated in the Weyburn area. He and Amanda have two sons and one daughter. Dustin obtained an undergraduate degree in History from the University of Regina.